The North Okanagan Shuswap Green's are proud to present Marc Reinarz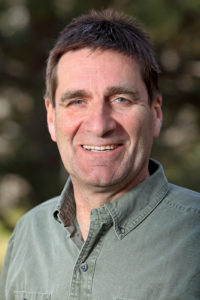 as our Candidate in the 2019 Federal Election!
At the top of Marc's agenda is to work towards:
Cleaning up the environment
Showing that the economy and the environment go hand-in-hand
Ensuring that Canada does not fall behind in renewable energy related science
Marc was born in Luxembourg. At the age of four, the Reinarz family with its 10 children moved to Brussels. In 1974, Marc moved with his parents and youngest sister to a ranch in Wasa in the East Kootenay's.
After completing studies in electronics engineering at Calgary in the 1980's, Marc returned to Europe and pursued a career at Philips Electronics, which enabled him to take advantage of the combination of his technical background and his ability to speak four languages.  His skills helped him become a successful Business Manager in the professional division.  Work took him to Western Europe, Eastern Europe, the Middle-East, and the Indian sub-continent.  Marc negotiated Capital Supply Agreements at the highest levels of Government in various countries, at the board-room level within large corporations, and later visited key customers around the world for the Power System Division.
After years abroad, Marc made his way back home to beautiful British Columbia and resides with his wife Sietje in Spalumcheen on an acreage with their Andalusian horses.
Besides the known environmental impacts of the Canadian oil sector, Marc sees the oil industry as not sustainable from a business point of view.  This is especially true once the present government subsidies are withdrawn.  On top of that, the massive outstanding obligation of the oil sector to clean up anywhere from 18 to 70 billion dollars of environmental liabilities only makes a bad business plan exceedingly worse.
Marc carries the opinion that while respecting the numbers of people employed in the oil sector, we must create for them and others, opportunities for employment in the clean energy sector and become a sustainable energy leader before we are too late to catch up.
The Green Party of Canada has clear core principles related to the environment, that have been tested. The fact that the Green Party tolerates no corporate or union donations makes Green's truly trustworthy and the candidates truly representative of their riding.
Thank you Marc for bringing your talents, experience and passion to the voters of the north Okanagan Shuswap.