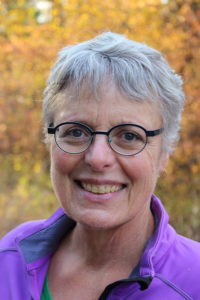 Jane Weixl
Jane was born in Kimberley, BC. She was raised in Kimberley and Riding Mountain National Park, MB. Jane graduated from UBC in 1978 with a Bachelor of Education degree. She taught in Prince Rupert, West Kelowna, Kelowna and Winfield. In 1987 she moved to Vernon and in 1987 and 1988 was the Director of the Topham Brown Public Art Gallery (now the Vernon Public Art Gallery). Jane went back to teaching until 1993, when she left teaching permanently in order to be at home after the birth of her daughter. From 1995 to 2008 she worked with her husband in his photography business. She then worked part time until retiring in 2016 and decided to focus her retirement years on helping to build a healthier and more respectful community for her family and future generations. 2003 – Founder of the Western Corridor Impact Assessment Committee. One of 4 directors who studied the City of Vernon's proposed West Truck Route Corridor which resulted in a 65 page document which was formally introduced to the community on June 25, 2003. 2003 - Member of the City of Vernon's Transit Advisory Committee 2017 to present: Director - The North Okanagan Coalition for Active Transportation (NOCAT) 2017 to present: Member of "Renewing Democracy Through Cooperation". 2017 to present: Member of "Fair Vote Canada" & "Fair Vote Vernon" 2019 to present - Director of "The Sustainable Network Society" (SENS) Interests: Yoga, hiking & camping, biking, swimming, reading, XC skiing and snowshoeing.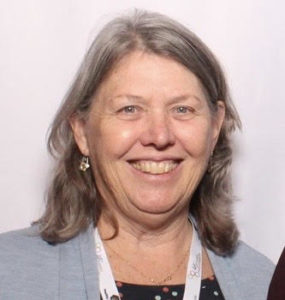 Heather Clay, Chief Executive Officer
Heather has a degree in environmental science and a passion for honey bees. Inspired by Elizabeth May's work to stop the aerial spraying of phenitrothion over maritime forests, she became a Green Party of Canada member shortly after Elizabeth was elected leader. In her work as CEO of the Canadian Honey Council she helped draft standards for organic apiculture and guidelines for integrated pest management for beekeepers. As a long time beekeeper she would love to see pesticides eliminated from agricultural practices. She is active in groups pursuing climate action, protection of pollinators and proportional representation for elections. She believes governments should take action to encourage renewable energy, sustainable agriculture, local production of food and ensure the protection of all pollinators. After retiring from the honey bee industry and moving to Vernon, Heather has remained an active beekeeper, co-edited a book about Honey Bee Diseases and Pests, and created the Urban Bee Network, a web-based resource for small-scale beekeepers.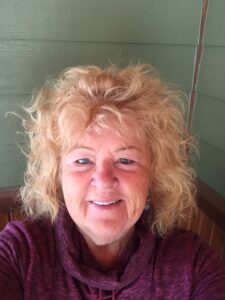 Sue Vignola
Born and raised in the U.K., and after a decade of travelling and working in Europe, Sue emigrated to Canada in the late seventies. Landing in Toronto, Sue transported herself across the country - heading west - using her thumb (hitch-hiking) and a 10-speed bicycle! Although Sue's working background in the UK was in administrative/office/secretarial, with the beauty of the local fruit orchards beckoning, she was drawn to picking fruit that first summer. Ironic that fruit (and nuts!) was to pave the way to Sue's future in the natural foods industry. Meeting her life and business partner (Richard Vignola) while picking and drying organic apricots in Naramata, together they joined a commune in Lumby, and that winter took over ownership of a small natural food store in downtown Vernon, called Sunseed. Renovations saw the addition of a vegetarian restaurant to the store, and Sunseed Natural Foods and Vegetarian Restaurant became Vernon's foodie 'hot spot!' As an extension to the business, Sue and Richard began importing a selection of popular nuts and dried fruit each fall, fresh from harvest, and thus, Rancho Vignola Nuts and Dried Fruit was born. Celebrating its 40th anniversary during 2020, the family business flourishes to this day from an office/warehouse building in the former Armstrong cheese plant location! Having lived in Vernon, Okanagan Centre, and Kelowna, where their family was very involved with the local Waldorf School, the Vignolas returned to Vernon thirty years ago, and purchased a 10-acre property above the foothills on Silver Star. Happily re-settled on their rural property in the snow zone and now fully retired, Sue has time to indulge her passions of hiking, cycling, cat fostering, cross country skiing, choral singing, writing group(s) and a book club. A committed environmentalist/recycler for more than four decades, and a long time Green Party supporter, Sue's concern for the environment and the negative effects of climate change compels her to volunteer with the Green Party to help bring about change!
Richard Smiley
Richard's family moved to Salmon Arm when he was very young. He grew up on a small farm and graduated from high school in Salmon Arm. Following that he completed a BA in Political Science at UBC and for a time worked for Parks Canada. After some sub-contracting as a finish carpenter, he headed off overseas. He completed a BA and MA in Agriculture at the Hebrew University in Israel and later returned to Canada with his daughters to settle in the Shuswap region. He is an avid reader and also enjoys music and X-country skiing. Richard is very concerned about the future of the planet. Seeing news of crop failures and devastation around the world from extreme events troubles him and he is not overly optimistic about the political will to make the necessary changes. He joined the Green Party because he believes it is the only party with a responsible plan to help save our planet for future generations.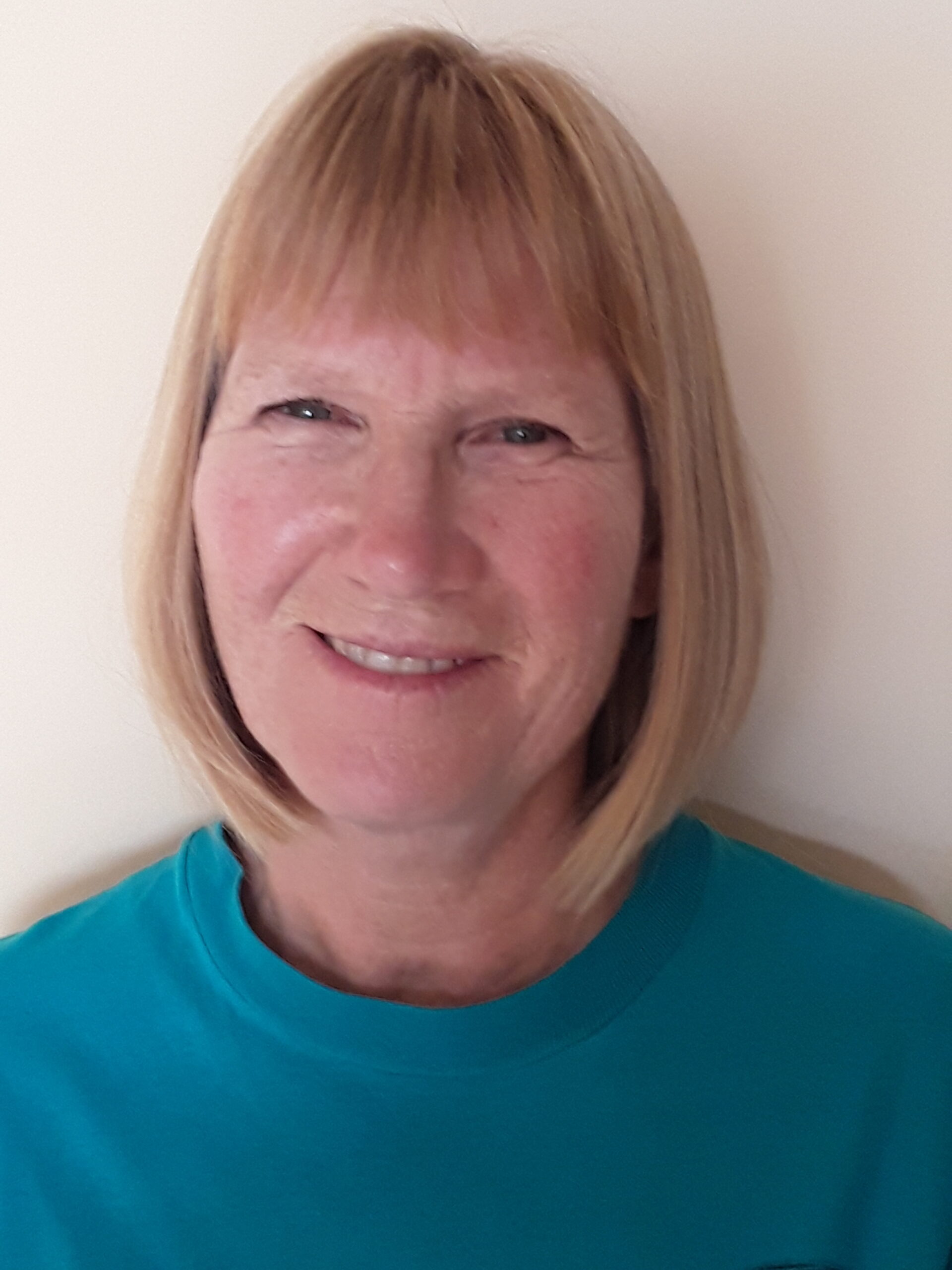 Marianne Wolters, Financial Agent
Marianne was born in Denmark and immigrated to Canada as a young child. She grew up in Montreal and eventually moved west, living in Kamloops and Victoria before settling in Calgary. In Calgary Marianne completed her degree in Computer Science, taught at Mount Royal College for 5 years, then worked in the energy industry until retirement. In 2013 she and her husband moved to the North Okanagan where they are active volunteers with SilverStar Adaptive Snow Sports. Marianne started voting for the Green Party when she became disenchanted with the other parties. She feels that elected officials should all work together and make decisions based on what is best for the people, not for the party.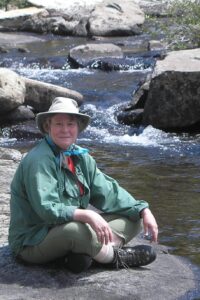 Janet Parkins
Janet was born and raised in Los Angeles, California into an outdoorsy family. Growing up she spent winters skiing and summers hiking in the Sierra Nevada mountains, and her first job was working as a backcountry cook on wilderness trips for the Sierra Club. Janet earned a BA in Biology at the University of California Santa Cruz, a PharmD at the University of California San Francisco, and spent 40 years as a pharmacist, first in California, then in BC after she moved to Coldstream in 1995. A lifetime environmentalist, recycler and social activist, Janet feels government has a critical role in fostering a more equitable society and a healthier environment for all on this planet. Driving an electric car powered by the solar panels on her roof, Janet believes each of us needs to do what we can to reduce our planetary impacts. Janet supports the Green Party because they have unfailingly impressed her as considering the whole picture, creating a wide range of progressive policies that will improve life for all, and honoring their commitments. The natural world has always been Janet's favorite place - hiking, skiing, kayaking, bird watching, botanizing and gardening. She also loves her two precious cats – Arlo & Crispin, learning, reading, cooking, music, opera and singing German Lieder! Janet is a long-time member of the North Okanagan Naturalists' Club and many other local organizations, sings in the Okanagan Symphony Chorus, volunteers with the Vernon Folk Roots Music Society and is the Artistic Director of the North Okanagan Community Concert Association.