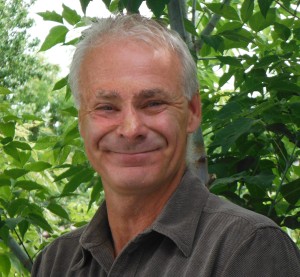 Korry Zepik
Korry grew up in rural Northwestern Ontario and has welded at Copper and Uranium mines, high lead logged on the North Pacific Coast, built communications towers throughout the west, and erected structural iron. While iron working at a Tar Sands refinery, he saw firsthand the magnitude of devastation and the lack of responsible behaviour by the industry. Because of his Tar Sands experience and an understanding of just how fragile our environment and climate are, he became politically involved during the 2008 Federal Election and has been active in six other electoral campaigns since. He currently works in the solar industry in the Okanagan.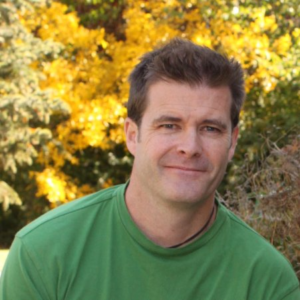 Gareth Ainslie
Gareth has been a supporter of the Green Party for around 15 years. Leading up to the 2015 election he volunteered on a Winnipeg campaign and upon moving to Coldstream, British Columbia, assisted on the local provincial campaign in 2017. Gareth has two young children and is keen for them to grow up in a safe and sustainable community. His lifelong interest in environmental issues and social justice culminated in the completion of a Masters degree in Environmental Practice in 2016. With this background, a young family and the accountability of the Green party to its members and constituents, getting involved was a natural fit. Gareth looks forward to supporting the strong growth of a national Green Party Caucus.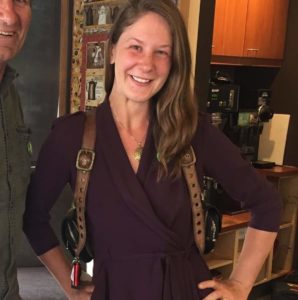 Sarah Elliman
Sarah Elliman was born and raised in the Okanagan Valley. A born activist she's been organizing events to protest injustices of the environment and human rights since her elementary school days. Sarah was a director of The Food Action Society of the North Okanagan from 2014-2017 during which time she received a youth environmental leadership award from the Regional District of the North Okanagan and the Good Citizen of the Year award from the City of Vernon for her efforts of organizing community initiatives. Sarah was financial officer for the EDA in 2016 and the volunteer coordinator for the 2019 federal election campaign in the North Okanagan - Shuswap. Professionally Sarah is a nordic ski-instructor at Sovereign Lake Nordic club and a freelance event coordinator and meditation instructor. Her intentions as part of this executive are to strengthen the foundation of the EDA and green voice in the North Okanagan - Shuswap for what she believes will be a very active political future in this region.
Keli Westagte
Keli Westgate joined the EDA in 2019 and is currently Secretary. She has been a BC Green provincial MLA candidate in the Vernon-Monashee riding, spent time on the Boards of the Sustainable Environment Network Society and the Historic O'Keefe Ranch. She was also on the Steering committee of the first Land 2 Table network event in Vernon in 2019. Keli is part of the Okanagan College Faculty teaching courses in composting and online Marketing and handles sales for a local food waste reduction facility. She is a graduate of the Liberal Studies certificate program at the University of British Columbia, is a certified Permaculture Designer and she is passionate about soil regeneration and local food security.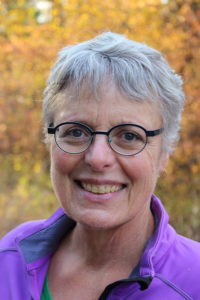 Jane Weixl
Jane was born in Kimberley, BC. She was raised in Kimberley and Riding Mountain National Park, MB. Jane graduated from UBC in 1978 with a Bachelor of Education degree. She taught in Prince Rupert, West Kelowna, Kelowna and Winfield. In 1987 she moved to Vernon and in 1987 and 1988 was the Director of the Topham Brown Public Art Gallery (now the Vernon Public Art Gallery). Jane went back to teaching until 1993, when she left teaching permanently in order to be at home after the birth of her daughter. From 1995 to 2008 she worked with her husband in his photography business. She then worked part time until retiring in 2016 and decided to focus her retirement years on helping to build a healthier and more respectful community for her family and future generations. 2003 – Founder of the Western Corridor Impact Assessment Committee. One of 4 directors who studied the City of Vernon's proposed West Truck Route Corridor which resulted in a 65 page document which was formally introduced to the community on June 25, 2003. 2003 - Member of the City of Vernon's Transit Advisory Committee 2017 to present: Director - The North Okanagan Coalition for Active Transportation (NOCAT) 2017 to present: Member of "Renewing Democracy Through Cooperation". 2017 to present: Member of "Fair Vote Canada" & "Fair Vote Vernon" 2019 to present - Director of "The Sustainable Network Society" (SENS) Interests: Yoga, hiking & camping, biking, swimming, reading, XC skiing and snowshoeing.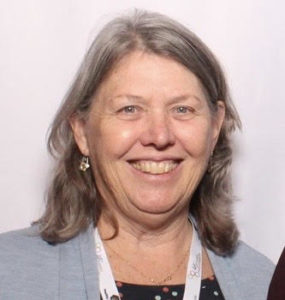 Heather Clay
Heather has a degree in environmental science and a passion for honey bees. Inspired by Elizabeth May's work to stop the aerial spraying of phenitrothion over maritime forests, she became a Green Party of Canada member shortly after Elizabeth was elected leader. In her work as CEO of the Canadian Honey Council she helped draft standards for organic apiculture and guidelines for integrated pest management for beekeepers. As a long time beekeeper she would love to see pesticides eliminated from agricultural practices. She is active in groups pursuing climate action, protection of pollinators and proportional representation for elections. She believes governments should take action to encourage renewable energy, sustainable agriculture, local production of food and ensure the protection of all pollinators. After retiring from the honey bee industry and moving to Vernon, Heather has remained an active beekeeper, co-edited a book about Honey Bee Diseases and Pests, and created the Urban Bee Network, a web-based resource for small-scale beekeepers.