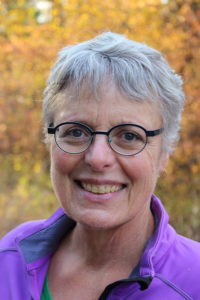 Jane Weixl
Jane was born in Kimberley, BC. She was raised in Kimberley and Riding Mountain National Park, MB. Jane graduated from UBC in 1978 with a Bachelor of Education degree. She taught in Prince Rupert, West Kelowna, Kelowna and Winfield. In 1987 she moved to Vernon and in 1987 and 1988 was the Director of the Topham Brown Public Art Gallery (now the Vernon Public Art Gallery). Jane went back to teaching until 1993, when she left teaching permanently in order to be at home after the birth of her daughter. From 1995 to 2008 she worked with her husband in his photography business. She then worked part time until retiring in 2016 and decided to focus her retirement years on helping to build a healthier and more respectful community for her family and future generations. 2003 – Founder of the Western Corridor Impact Assessment Committee. One of 4 directors who studied the City of Vernon's proposed West Truck Route Corridor which resulted in a 65 page document which was formally introduced to the community on June 25, 2003. 2003 - Member of the City of Vernon's Transit Advisory Committee 2017 to present: Director - The North Okanagan Coalition for Active Transportation (NOCAT) 2017 to present: Member of "Renewing Democracy Through Cooperation". 2017 to present: Member of "Fair Vote Canada" & "Fair Vote Vernon" 2019 to present - Director of "The Sustainable Network Society" (SENS) Interests: Yoga, hiking & camping, biking, swimming, reading, XC skiing and snowshoeing.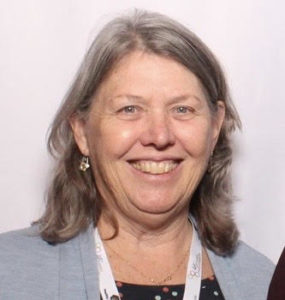 Heather Clay, Chief Executive Officer
Heather has a degree in environmental science and a passion for honey bees. Inspired by Elizabeth May's work to stop the aerial spraying of phenitrothion over maritime forests, she became a Green Party of Canada member shortly after Elizabeth was elected leader. In her work as CEO of the Canadian Honey Council she helped draft standards for organic apiculture and guidelines for integrated pest management for beekeepers. As a long time beekeeper she would love to see pesticides eliminated from agricultural practices. She is active in groups pursuing climate action, protection of pollinators and proportional representation for elections. She believes governments should take action to encourage renewable energy, sustainable agriculture, local production of food and ensure the protection of all pollinators. After retiring from the honey bee industry and moving to Vernon, Heather has remained an active beekeeper, co-edited a book about Honey Bee Diseases and Pests, and created the Urban Bee Network, a web-based resource for small-scale beekeepers.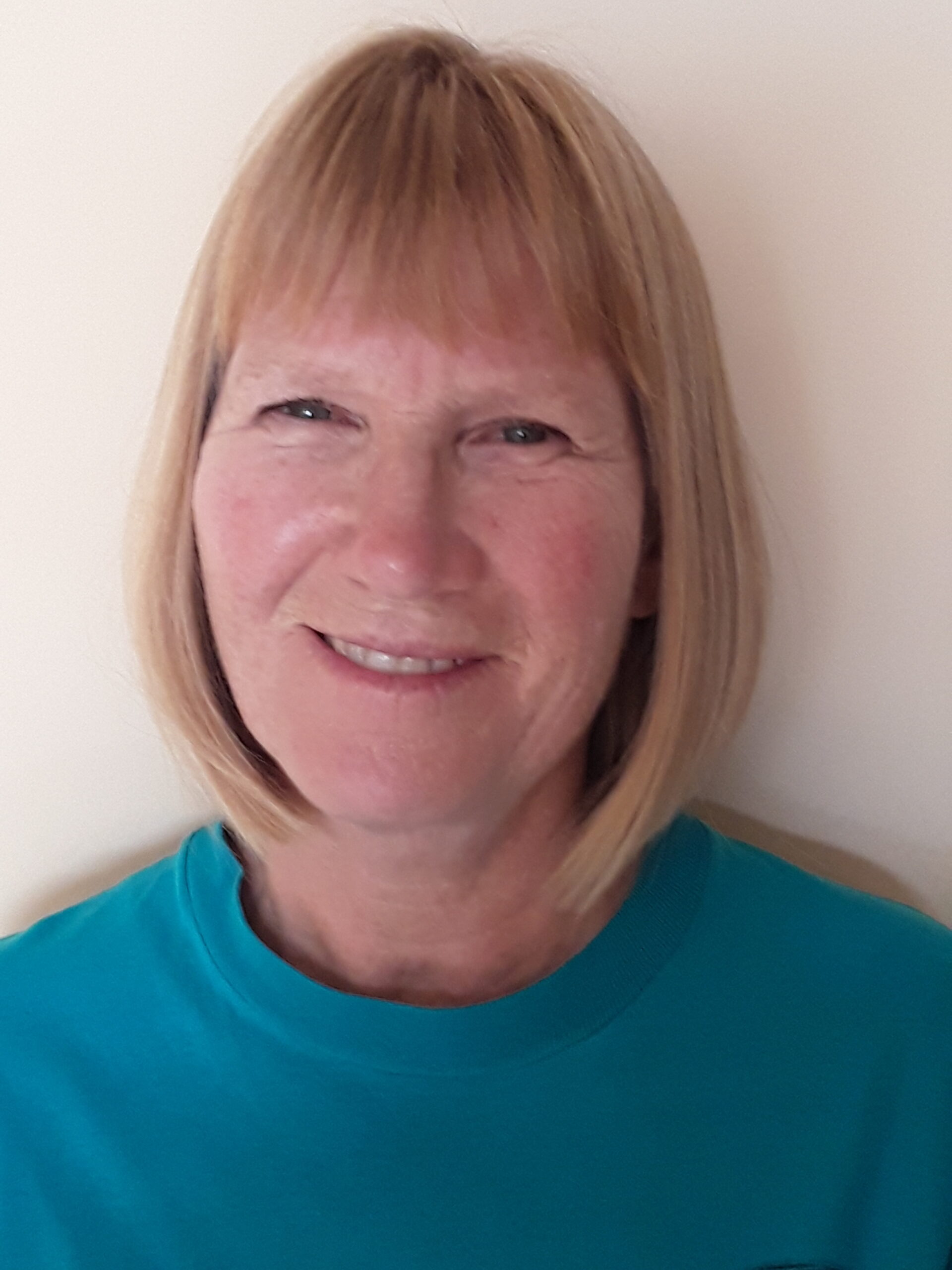 Marianne Wolters, Financial Agent
Marianne was born in Denmark and immigrated to Canada as a young child. She grew up in Montreal and eventually moved west, living in Kamloops and Victoria before settling in Calgary. In Calgary Marianne completed her degree in Computer Science, taught at Mount Royal College for 5 years, then worked in the energy industry until retirement. In 2013 she and her husband moved to the North Okanagan where they are active volunteers with SilverStar Adaptive Snow Sports. Marianne started voting for the Green Party when she became disenchanted with the other parties. She feels that elected officials should all work together and make decisions based on what is best for the people, not for the party.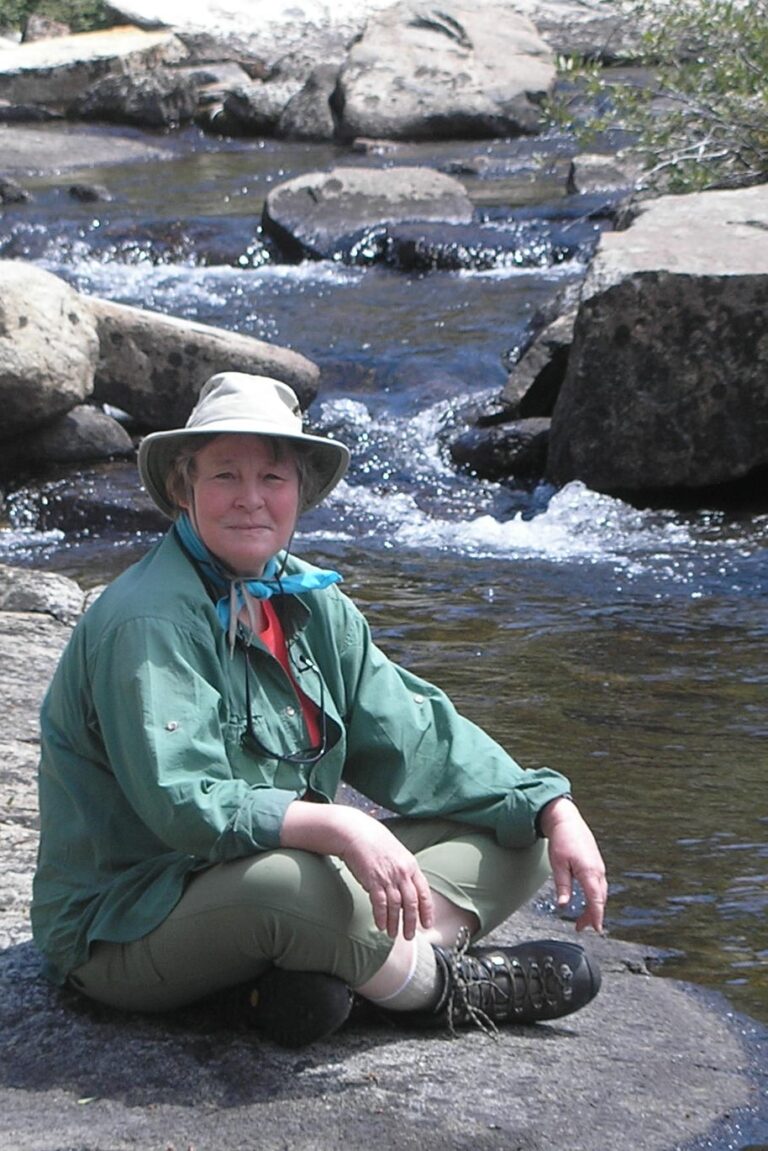 Janet Parkins
Janet was born and raised in Los Angeles, California into an outdoorsy family. Growing up she spent winters skiing and summers hiking in the Sierra Nevada mountains, and her first job was working as a backcountry cook on wilderness trips for the Sierra Club. Janet earned a BA in Biology at the University of California Santa Cruz, a PharmD at the University of California San Francisco, and spent 40 years as a pharmacist, first in California, then in BC after she moved to Coldstream in 1995. A lifetime environmentalist, recycler and social activist, Janet feels government has a critical role in fostering a more equitable society and a healthier environment for all on this planet. Driving an electric car powered by the solar panels on her roof, Janet believes each of us needs to do what we can to reduce our planetary impacts. Janet supports the Green Party because they have unfailingly impressed her as considering the whole picture, creating a wide range of progressive policies that will improve life for all, and honoring their commitments. The natural world has always been Janet's favorite place - hiking, skiing, kayaking, bird watching, botanizing and gardening. She also loves her two precious cats – Arlo & Crispin, learning, reading, cooking, music, opera and singing German Lieder! Janet is a long-time member of the North Okanagan Naturalists' Club and many other local organizations, sings in the Okanagan Symphony Chorus, volunteers with the Vernon Folk Roots Music Society and is the Artistic Director of the North Okanagan Community Concert Association.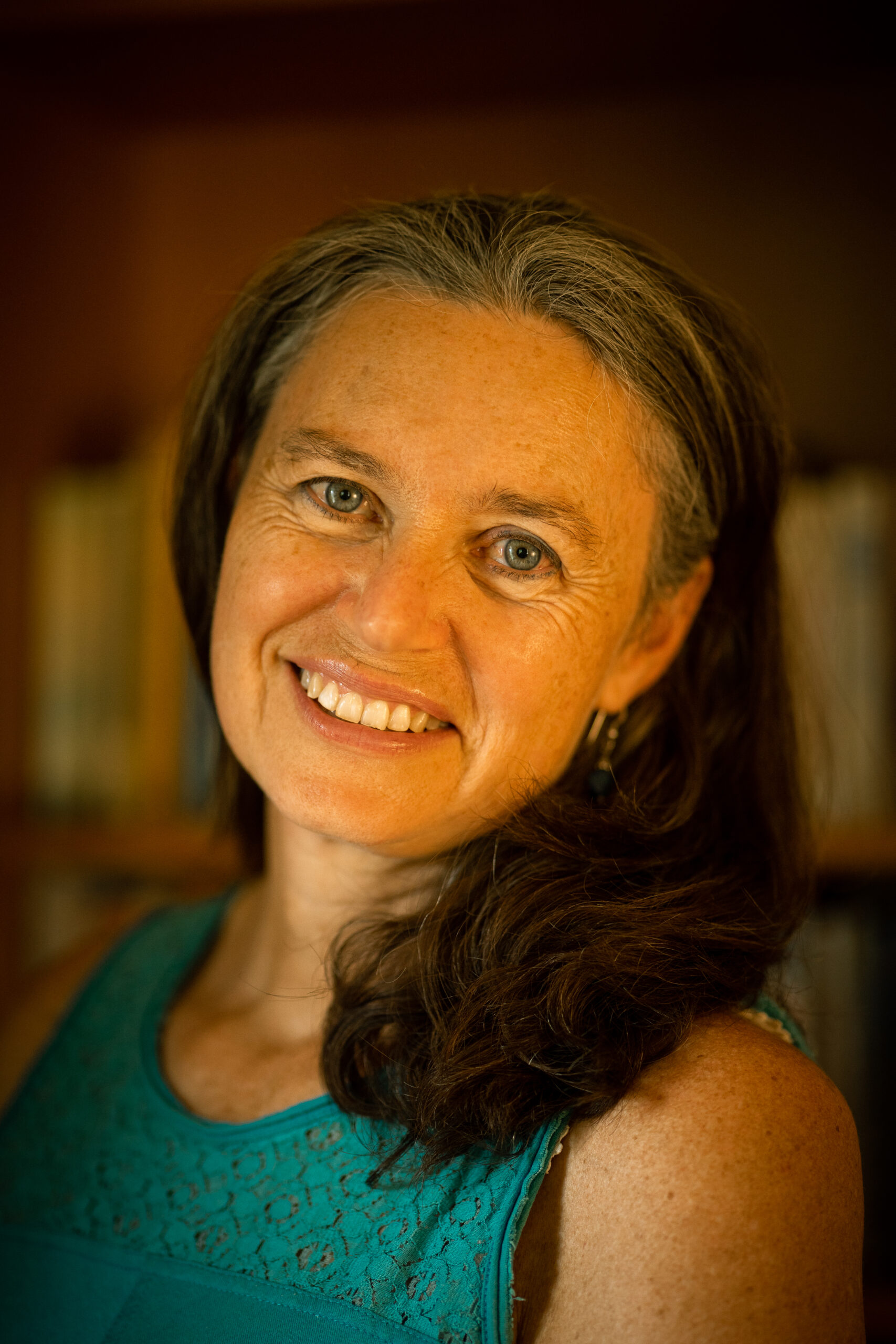 Andrea Gunner
Andrea Gunner is a professional agrologist with thirtyyears experience in business planning, agricultural marketing and agricultural economics. Andrea has been involved in a number of projects connecting agricultural producers with consumers in sustainable and economically viable systems. She has worked in farm business management, market and economic research for individual farm clients, producer co-operatives, farmers markets, first nations, industry associations and government at the municipal, provincial and federal levels. Together with her husband, they run a certified organic, pastured poultry operation raising roasting chickens and turkeys on a small acreage in the North Okanagan.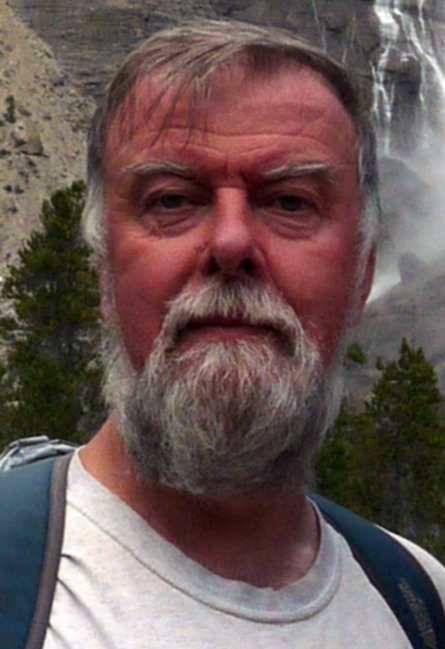 David Price
UK born and now retired, David decided on a career in ecology at the age of 16, and has been a committed environmentalist ever since. Completing a degree in plant ecology and silviculture in 1975, he became a forest manager in Scotland for a few years before deciding research abroad would be more interesting. Grad school at UBC led to a PhD in 1987 in forest ecophysiology, including extensive experience in environmental monitoring and computer programming, followed by consulting work based in Vancouver. David became a Canadian citizen in 1991 and was recruited by the Canadian Forest Service in Edmonton to work on computer models of the forest carbon cycle, before moving on to lead efforts to assess and report on the effects of global climate change on Canada's forests. Inspired by a talk given by Elizabeth May circa 2005, he became a member of the Green Party of Canada and has been actively involved ever since. Returning to B.C. around 2018, he and his partner, Regina, are now working on a solar-powered net zero house with an organic garden, and hydroponic greenhouse. He is keen to take on other environmentally/socially responsible activities to keep himself usefully occupied.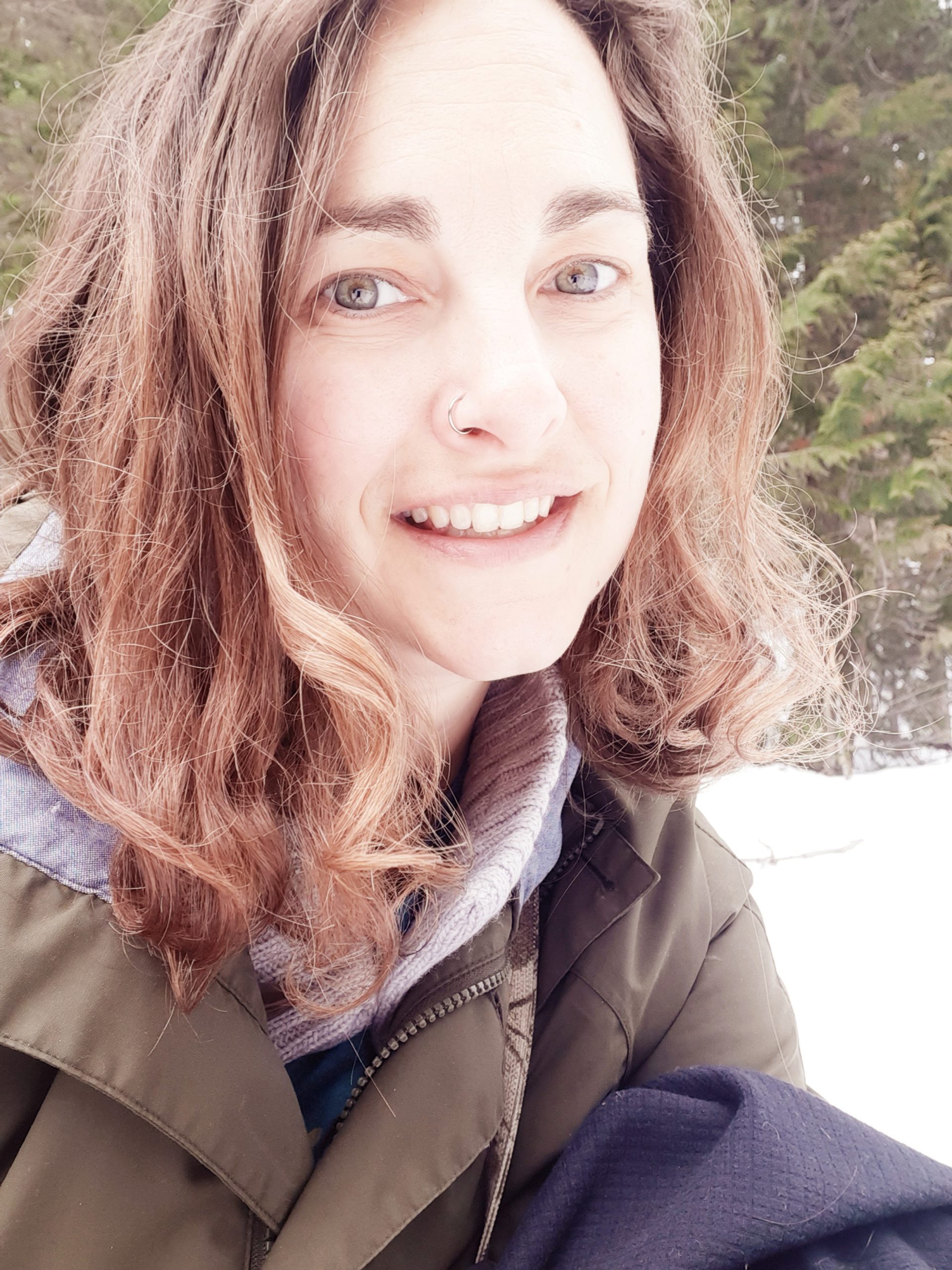 Amy Timleck
Amy (she/her) came to the North Okanagan four years ago, by way of Treaty 6 territory, from Amiskwacîwâskahikan (colonially known as Edmonton) where she was born and raised. Her family came to Turtle Island beginning in the 1600's, with her oldest ties to early settlement being her Acadian ancestors in Nova Scotia. Being the descendant of European settlers, Amy acknowledges that she is individual with a colonial history, a colonial present and that it is her responsibility to understand the experiences of those who have been affected by the violence and attempted erasure that continues to negatively impact groups that have been marginalized. Amy is a proud Jane of all trades, always seeking new ways to learn, engage and be in relationship with one another. She's spent her career in a variety of fields, from small non-profits to multi-million-dollar startups, currently working with the Museum and Archives of Vernon with ambitions to decolonize, repatriate and build meaningful and enduring relationships. Amy is a values driven individual who is passionate about co-creating experiences through an equity centered approach and is eager to work with other leaders who are passionate about change.