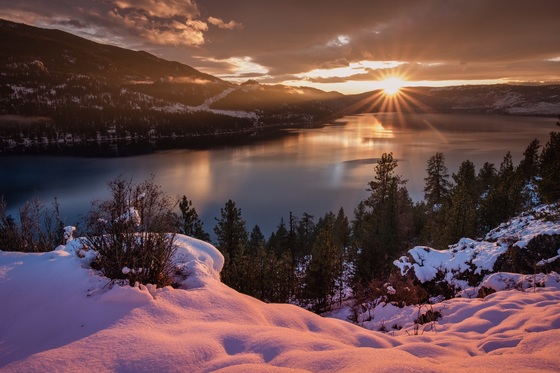 North Okanagan-Shuswap is a federal  "Electoral District" or riding.
It encompasses the traditional unceded territories of the Syilx Okanagan people including the Splatsin tribe of the Secwepemc Nation, who have lived farmed, fished and made their home here for millenia.
Our association is an "Electoral District Association" or "EDA" for short.
Our purpose is to:
– Promote green values 
– Foster awareness of the green party platform
– And prepare for all federal elections 
We want to make the world a better place and we do that by working together, locally. So have a look around and if you like what you see, please join us.
North Okanagan-Shuswap Federal Green Party Association is a subsection of the Green Party of Canada, and is bound by the constitution and bylaws of the Party.
All members in good standing of the Green Party of Canada residing within the boundaries of the District of North Okanagan-Shuswap are members of the EDA. Only members of the Association are entitled to vote at meetings of the Association.
The Association holds an annual general meeting (AGM) once per calendar year and not more than fifteen months following the previous AGM. The business of the AGM  includes the election of the Executive of the Association. The Executive shall be the governing body of the Association between general meetings.
Nomination of Candidate
The EDA also holds a nomination meeting to select a candidate for the Green Party in the Electoral District.
The Association plays an active role in the community, promoting green values and fostering an awareness of the green party platform.